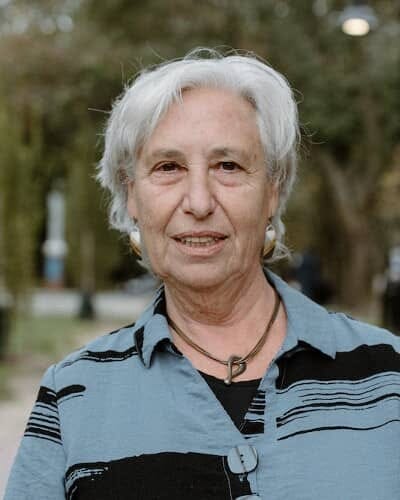 As the president and co-founder of Mt. Auburn Associates, Beth Siegel has strategically transitioned the firm over a 30-year period through her vision and consulting expertise. Beth has managed strategic economic development plans for dozens of small and midsize cities throughout the U.S. Her breadth of interests and commitment to social change have helped her to lead the firm in evolving from designing and implementing economic and community development strategies to becoming a national leader in the creative economy field and in the evaluation of community development, economic development, and health-related initiatives.
Beth is an expert in the realm of program evaluation, with a particular focus on philanthropic cross-site initiatives and system change. She led the evaluation of the Living Cities Integration Initiative and directed the firm's evaluation work with The Heinz Endowments and the Surdna Foundation. Her work as the lead evaluator of the ReThink Health Ventures Initiative, a cross-site initiative funded by the Rippel Foundation and the Robert Wood Johnson Foundation, led to her co-authoring "Multisector Partnerships Need Further Development To Fulfill Aspirations For Transforming Regional Health And Well-Being," published in Health Affairs. Beth's interest in health equity led to RWJF selecting Mt. Auburn as the evaluator of Phase 1 of Invest Health, a cross-site initiative involving 50 small cities addressing the intersection of community development and health and, currently, as the evaluator of Phase 2. And, most recently, Beth is working with the newly established Center for Community Investment, a leadership development, research, and capacity-building initiative, to help communities mobilize capital to achieve their economic, social, and environmental priorities.
Beth's policy work and writings have been game changers in the field. Her earliest articles on the role of "clusters" in regional economic development and her report in the mid-1990s to the Charles Stewart Mott and Ford Foundations, Jobs and the Urban Poor, are still relevant to the field of sectoral workforce development today. With concern for the fate of smaller cities, she authored a report for the U.S. Economic Development Administration, Third Tier Cities: Adjusting to the New Economy. Beth gained recognition for her work on the strategic role that arts and culture play in economic growth, including the pathbreaking study, The Role of the Arts and Culture in New England's Economic Competitiveness and Louisiana: Where Culture Means Business. She has recently completed two reports for the Robert Wood Johnson Foundation, Pathways to System Change: The Design of Multisite, Cross-Sector Initiatives and Best Practices in the Design and Implementation of Learning Communities. Beth received a BA from Beloit College and a Master in City and Regional Planning from Harvard University.