Partners in learning for social change
Mt. Auburn Associates is a leader in the design and evaluation of strategies to promote the economic well-being of individuals, communities, and regions.
Meet Our Team
Our Mission
Mt. Auburn's mission, from inception, has been consistent — building the potential of communities across the U.S. to provide shared and sustainable improvements in economic well-being. We make an effort to view all our work through a racial equity lens.
Over the past 30 years, Mt. Auburn has developed a keen understanding of how market conditions, power dynamics, and changing demographics can cause economic and social inequities. In our evaluation work, strategic advising projects, as well as our work in the creative industries, we focus on race, equity, and inclusion, ensuring that we represent all members of a community.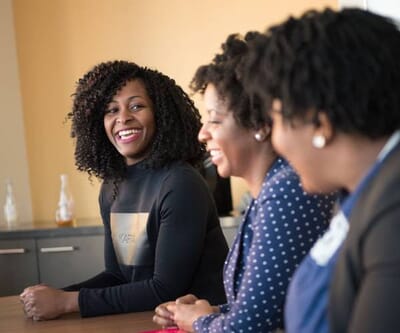 Latest News
Building Trust & Equity
How can an impact investing strategy truly center community voice and power? Check out the new report from The California Endowment to see what it has learned from more than a decade of impact investing.
Career Opportunities
Mt. Auburn is not currently hiring, but we're always looking for rock star talent with diverse perspectives, skill sets, and backgrounds to join our exceptional team! So, If you are looking to make an impact while enjoying a rewarding career, submit your resume and we will be in touch with you if your experience matches our openings in the future.