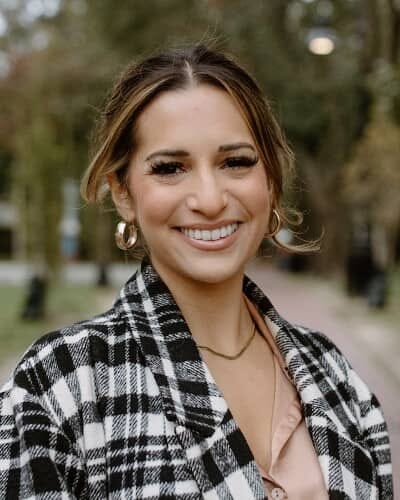 Emily Doglio
Senior Associate
Emily started with Mt. Auburn Associates in June 2017. She is an enthusiastic and collaborative team member with experience contributing to evaluative, strategic planning, creative economy, and other projects. Emily is able to help colleagues and clients--and the work they do together—to thrive through effective project management, skillful facilitation, and creative problem-solving.
She is currently the project manager for a research project on the role of public libraries in workforce and small business development as part of Chief Officers of State Library Agencies (COSLA) and the Institute of Museum and Library Services' (IMLS) Measures that Matter initiative. The project includes ten case studies of library systems across the country and a cross-site report, both informed by the development of a theory of change for how libraries contribute to their local workforce and small business development systems and make an impact on the economic conditions of their communities, and a literature review.
Emily has been involved in the evaluation of the Robert Wood Johnson Foundation's Invest Health initiative since the final evaluation of its initial phase in 2017, contributed to the evaluation of Phase 2, and is currently providing critical leadership on the cumulative evaluation of the initiative over time. She also played a major role in the evaluations of the Federal Reserve Bank of Boston's Working Cities Challenge (WCC) in Connecticut, Massachusetts, and Rhode Island, including completing deep-dive research on collaborative leadership and racial equity in WCC. She has experience evaluating workforce and small business development initiatives, including The Foundation for Business Equity's Business Equity Initiative (BEI) and the Massachusetts Growth Capital Corporation's (MGCC's) Small Business Technical Assistance program. As part of her work, Emily conducts interviews and focus groups, implements and analyzes stakeholder surveys, and synthesizes research to support Mt. Auburn's projects.
She graduated from Brown University in 2017 with an A.B. in International and Comparative Political Science. Her educational background has sparked interest in system change, qualitative analysis, and policy. Emily has experience in research and advocacy in higher education as a student as well as work experience in the public and financial sectors. She is interested in issues relating to social and economic justice, such as access to quality education, housing, food, and healthcare.