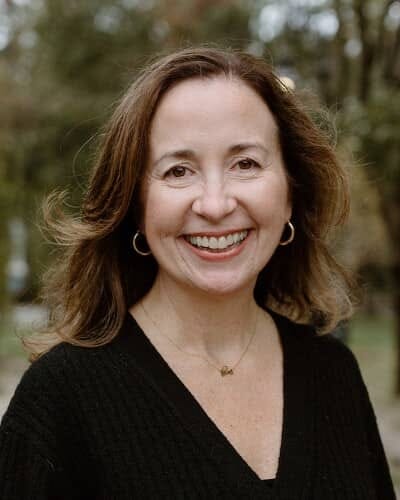 As a senior leader at the firm, she oversees multiple projects, with a primary focus on evaluations. Devon brings deep expertise in strategic planning; formative, developmental, and summative evaluation design and implementation; qualitative evaluation; emergent learning; survey design; theory of change development; system change evaluation; and program evaluation. Devon has a natural aptitude for building and working with diverse teams to help them overcome challenges and achieve their intended goals.
Devon often works at the intersection of evaluation and strategic planning. She helps strategic planning clients ground their vision in a clear understanding of their strengths and challenges. She works with evaluation clients to ensure that Mt. Auburn's research and analysis informs feedback loops that drive action, adaptation, and innovation. Devon serves as a trusted advisor, learning partner, and longtime evaluator for several clients, including The California Endowment impact investing team, Working Communities Challenge (an initiative of the Federal Reserve Bank of Boston), the Center for Community Investment, and Advance Together (an initiative of the Federal Reserve Bank of Dallas). Currently, Devon is leading a developmental evaluation of Connecting Capital and Community, a multisite initiative funded by the JPMorgan Chase Foundation and led by the Center for Community Investment, which seeks to increase housing opportunity while centering racial equity. She is also leading a developmental evaluation of the California Health Care Foundation's Partnerships for Action, an initiative that supports partnerships between health care and homeless service organizations to pilot projects focused on improving care delivery for Californians experiencing homelessness.
Devon began her career at Mt. Auburn in 1992 as a research associate. She left in 1996 to pursue her MBA. In her time away from Mt. Auburn, Devon refined her strategic planning and organizational design skills for Fortune 500 companies at Monitor Company. However, she missed applying these analytical skills to make a social impact and returned to Mt. Auburn in 2005. Since her return, she has concentrated on community development and community investment, housing, collective impact, and workforce development. Devon holds an MBA from Harvard Business School (1998) and a BA in Economics and Political Science from Wellesley College (1990). In 2017, Devon completed a yearlong training program on emergent learning conducted by Fourth Quadrant Partners.